Sanita Clogs, Shoes & Footwear
for all Industries
Looking for the perfect comfortable Nursing or theatre clogs, Doctor clogs or just the perfect shoes, look no further than Sanita the original 100% European made Danish clogs and shoes are here to help. Being a Theatre Nurse, Ward Nurse, Doctor or any Healthcare professional you'll find nothing worse than half way through your day having some part of your body start to hurt as a result of being on your feet to long. Nearly everybody would call any shoe comfortable after having them on for merely an hour or two, a shoes real comfort is evaluated on the way you're feeling the moment your about to take them off at the end of a long busy day. Sanita has established a reputation with their range of occupational shoes to keep you comfortable even though you are on your feet all day, every day. Therefore, Sanita footwear happen to be particularity well suited to the healthcare industry, due to the fact they give long lasting comfort that many other shoes just are not able to come close to.
Sanita Medical footwear includes a lot of unique styles and leathers. It does not matter what style uniform, laid-back or professional attire you are sporting your likely to discover a pair of Sanita clogs that will compliment that outfit. The Sanita clog & the Sanita shoe range is also guaranteed with the seal of acceptance by the American Podiatric Medical Association so what more could you ask for.
Hygge – Worldwide exclusive to Sanita Medical Footwear our No 1 seller
San Flex –  Traditional Scandinavian Clog
San Nitril/Duty – Premium Traditional Clog
San Pro – Newest addition to the Sanita range, ideally suited for wider feet
Sanita History
In 1907 our founder Christian Meldgaard Andersen created our first pair of Sanita hand carved wooden clogs. Shortly after opening his first shop Christian set out on his bicycle to spread his dream and transform Sanita into what it is known today. We continue to maintain our position as a leader in comfort footwear with the addition of our fashionable comfort collections with our global partnerships.
Handcrafted Quality
Our clogs are still handcrafted in Europe, like they have been since 1907. That is why no two pairs are the same! Our talented artisans passionately craft our clogs from beginning to end, making sure these pieces of art are perfectly comfortable for your feet, they made to the highest quality standards. It is simple: Sanita' clogs are well-crafted and recognised for their unrivalled and unique quality.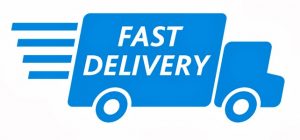 Australian Based
All our Sanita Clogs are shipped from our warehouse located in Melbourne. We only use Fastway couriers and Australia Post. Your clogs will usually be dispatched within 2 business days, most orders will be delivered within 4-7 days of ordering, and if there is a problem, we're only a phone call or email away.